Cloud Management Services (including Readiness Assessment)
Our Cloud Management Services enable your organisation to analyse, prepare, plan and implement your Cloud migration program. We are then able to provide ongoing monitoring and management of your Cloud Service operations. Our engagements usually begin with a Cloud Readiness Insights which will enable your organisation to understand how best to optimise cloud-based technologies - and specifically tailor the solution to meet your unique circumstances and requirements.
The Cloud Readiness Insights are broken into a number of key steps:
We Listen

We will review your IT environment and engage with your key business and technical stakeholders to understand your priorities.
We will further consult with your senior management team about growth strategies, plans, and any immediate issues or risks which need to be addressed.


We Analyse

We analyse your existing IT infrastructure and applications, their operational performance metrics and assess this baseline against the future goals of the business.
We will then analyse these results and assess these plans against the best of breed cloud services.


We Deliver
Cloud Service Product Backlog (Requirements Document): We will capture our understanding of your needs using tools like Confluence and JIRA using Kanban walls and Product Backlogs.
Solution Architecture: Our SA teams working through our Architecture Review processes - determine the optimal architecture to deliver these goals - we will deliver a High-Level Cloud Architecture to support this vision.
Roadmap: Our experienced Solution Architects and Project Managers will deliver a road-map to achieve the vision.
Framework for Cloud Application Assessment: this document provides a methodology to assess an application's cloud readiness. It essentially provides variable data point criteria which is used to assess each "on-prem" application within the target environment; and assigns a maturity level and cloud migration approach to each application.
Cloud Readiness Insights: this document provides the results of the work conducted after the Requirements Document and the Framework for Cloud Application Assessment. We use the framework to determine the approach required for each application within the scope of the engagement.


To register your interest in our Cloud Readiness Insights.
FinOps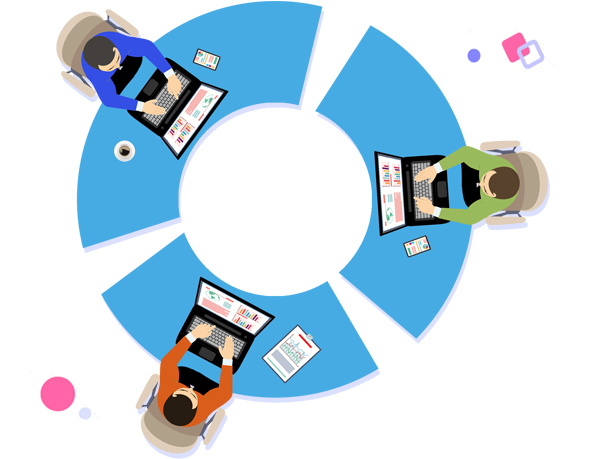 Get accurate cloud financials and achieve operational excellence, from the beginning of your migration to industry-disrupting transformation.
Cloud Migration
Build Certainty in Your Migration Plan
Often early cloud prototyping turns into a full migration without proper planning. Companies are then hit with large, unexpected cloud-related expenses and there's a general lack of accountability as the IT functions using the cloud services are not tightly integrated with the business' financial management. Avoid these pitfalls by aligning your business and technical goals into a cloud strategy, mapping workloads to the right cloud infrastructure, financial forecasting spend and setting budgets.
Visibility
Who is Spending and on what
Managing cloud spend is the top priority for enterprises running workloads and applications in the cloud. Understanding the cloud spend is extremely difficult when the monthly bill for your constantly changing cloud infrastructure can be millions of lines. This leaves companies vulnerable to costly surprises and unable to predict if their cloud spend will stay on budget. We use tools which can offer insights into future cloud-spend based on previously expenditure pattern analysis – and provide predictive forecasts into future possible costs. We also offer advice on how these potential costs can be mitigated.
Allocation and Chargeback
Accurately Allocate Your Cloud Spend
Accurate and timely cloud financials can be very elusive. While "tags" can help, they are not enough to deal with shared resources, untaggable costs, or to map services to your accounting structure and to provide a cohesive view across accounts, subscriptions and clouds. Furthermore, billing data does not reflect discounts, credits, amortization and custom surcharges — critical for allocations and chargebacks.
For more information on how Cloudability can support your cloud technology's financial management – please contact us.